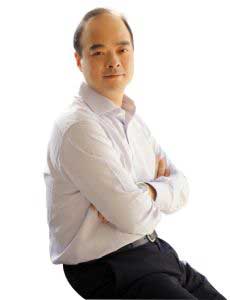 Roy Zhou, CEO
Of the many challenges that global enterprises face today, the ability—or lack thereof—to examine the hoards of consumer-generated data warrants a lot of attention.
In the era of digital marketing, enterprises have different forms of data scattered both online and offline, collected from ads, websites, ecommerce platforms, multi-purpose messaging apps such as WeChat, and the various mini-programs linked to these platforms. Furthermore, users utilize multiple IDs to use these platforms, further complicating matters for brands, who struggle to trace back the data to the users. Simply put, the fragmentation of consumers across platforms and screens is making it increasingly difficult for brands to "capture the moment of truth" and make good use of the scores of data being generated on a daily basis.
The situation is all the more pressing in China, where online retail transactions reached a whopping $1.33 trillion in 2018 and is expected to reach $2 trillion by the end of 2019. The numbers indicate that China presently has 560 million unique digital buyers, a number that is expected to surge to 634 million by the end of 2020.
Against this backdrop, Yoyi Digital (YOYI), a Beijing-based MarTech solution provider, is heeding the call, priding itself in helping brands fulfill their multiscreen, multi-function, and multi-audience needs. Leading the advancement of the blossoming MarTech industry in China, YOYI is serving high-profile clients such as Samsung, Toyota, Unilever, Dyson, Budweiser, NBA, and Tiffany through its market-leading, omnichannel intelligent marketing platform. Established in 2007, YOYI has emerged as the one-stop AI-powered marketing platform across PC, Mobile, Video, OTT, and DOOH, allowing brands to truly realize cross-screen marketing strategies. Through YOYI's platform, brands can improve their multi-dimensional targeting capabilities, alleviate brand safety concerns, be creative in their ad development process, optimize based on real-time data, and also enhance their real-time reporting capacity.
YOYI's product suite includes YOYI DataBank, a CDP solution that enables enterprises to collect and integrate data generated across multiple screens.
Our ID graph can also help brands to unify the IDs collected across different channels
By leveraging YOYI's proprietary cross-screen algorithm, brands can unify the IDs from different data sources to enable a single source profile of the consumers. When it comes to helping enterprises improve their media efficiency, YOYI provides YOYI PLUS, an advertising platform that gives brands the ability to reach consumers across various touchpoints such as PC, mobile, OTT, and DOOH.
As part of the suite, brands can also access YOYI's audience database titled YOYI DNA. The database covers up to 1.5 billion mobile IDs, 500 million cookies, 200 million OTT IDs, and 1.5 million household IDs, helping advertisers to more effectively reach their targeted segments. "Our ID graph can also help brands to unify the IDs collected across different channels," says Roy Zhou, the CEO of YOYI, a former employee of Google, who has played a vital role in the development and adoption of programmatic tools in the Chinese market.
Roy Zhou led the company to launch China's first-ever Demand Side Platform (DSP) that supported real-time buying. A year later, YOYI introduced the concept of multiscreen programmatic buying to the country. Over the last seven years, China's first-ever AI-based programmatic buying intelligent platform has procured 1.5 million household IDs, enabling household targeting on OTT, and cross-screen retargeting on mobile and household attribution.
To further its presence in the premium household market, YOYI has collaborated with leading OTT manufacturers—Samsung, Hisense, and Konka—to jointly launch OTT MAX. The solution has integrated with over 20 million big screens, of over 60 inches, so as to ensure that advertisers can reach high-end households more efficiently. "Based on YOYI's cross-screen capabilities, we can reach the premium household with big screens, while retargeting mobile screens at the individuals of the same household, with more personalized creatives—to drive further engagement," elaborates Roy Zhou.
In integrating with multiscreen resources, and providing premium media buy, programmatic media buy (PDB), and real-time bidding services (RTB), YOYI has scripted a number of impressive use cases. Roy Zhou cites one such example involving a mobile phone manufacturer.
During the project, YOYI provided the manufacturer with CDP and self-service DSP platforms, helping the client increase their ROAS (return on ad spending) by more than 50 percent. As part of the engagement, YOYI helped the client collect data from ads, brand e-stores, CRM, and offline stores, to integrate IDs with a solitary ID. The client benefitted from tag enrichment to profile its audience and could segment its customer journeys based on the single ID. As such, the client could also develop retargeting strategies for consumers across their decision journey and optimize the buying experience based on real-time funnel conversion data.

In another impressive feat, YOYI recently collaborated with Toyota to provide a cross-screen marketing solution for the RAV4 SUV series. Through the campaign, Toyota targeted a male audience of the ages 25-40, wanting to deliver the message to at least 1 million potential buyers. YOYI introduced an OTT campaign to cover all family members and followed it up with cross-screen mapping to identify individuals. Next, it executed a cross-screen strategy to target PC/mobile users. In the second stage of the campaign, YOYI created dynamic creatives based on weather scenarios.

"Based on YOYI's cross-screen capabilities, we can reach the premium household with big screens, while retargeting mobile screens at the individuals of the same household"

The campaign was a resounding success as YOYI created an unprecedented number of planned impressions and clicks, helping Toyota increase the brand awareness of RAV4.

Such customer stories only validate YOYI, which is primed to make considerable strides in the coming years. On the company's checklist is to develop its marketing automation capabilities to improve a brand's engagement with consumers across owned/earned media. To achieve the same, YOYI will leverage its personalization engine and predictive model developed on its advertising platform, and integrate with a brand's CMS and other engagement channels. This would enable orchestration across advertising and personalized engagement and enable brands to build holistic consumer journeys—from ad exposure to conversion.

On a closing note, Roy Zhou is quick to point out despite the downturn in China's overall macroeconomy and the advertising market, YOYI has achieved over 60 percent year-over-year (YOY) revenue growth since its inception in 2007. "We achieved this success due to our extensive data capabilities and cross-screen media efficiency," concludes Roy Zhou.