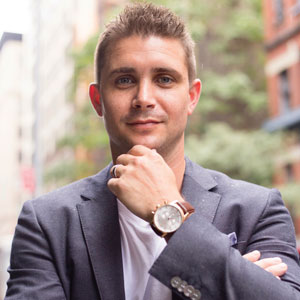 Aaron Agius, MD and Co-founder
"There is no shortcut to success." Aaron Agius, the Managing Director and Co-founder of Louder.Online, believes quick wins are easy to achieve but short-lived, while success built through sustainable growth wins in the long-run. Along with Co-founder Gian Clancey, Agius and the team at Louder. Online deliver growth strategies that are centered on holistic, sustainable processes. Louder.Online takes a broad approach to growth that encompasses search, content and social. Since 2008, the company has worked relentlessly to deploy strategy development, technical guidance, asset development and campaign distribution - filling the resource gaps where other agencies fall short.
One of the world's most successful digital marketing agencies, Louder. Online has implemented different tools and strategies for different clients throughout its lifetime, including engagements with Salesforce, Coca- Cola, Target and others. Having employed its large toolbox and long-range vision of sustainability, the company has been able to draw on a wider range of tactics and strategies than other agencies, to drive consistently outstanding results for its clients.
In some instances, that means deploying big data analysis tools or programs built in-house that allow Louder.Online to analyse hundreds and thousands of pages at scale, in addition to cross-referencing link structures and traffic data against metrics like sentiment analysis. In the case of its client, Legion Athletics, Louder used its internal resources to build Legion's customer acquisition model from scratch, incorporating content marketing, SEO, link development, schema markup and other strategies to rapidly gain high organic rankings for target keywords and to attract new users. As a result, Legion experienced a 795 percent increase in total user sessions and a 410 percent increase in revenue across a period of two years.
Louder.Online's experienced team maintains a strong bond with clients across the globe, despite its distributed nature.
By deploying strategy development, technical guidance, asset development and campaign distribution, the firm stimulates business growth and meets all kinds of digital needs
"Commitment is a crucial facet of sustainability in the growing competition of the social and digital marketing spaces," affirms Agius. The commitment he, Clancey and the team show to Louder's clients has been recognized by Forbes.com, which hailed Agius as one of the top digital marketers worldwide. Further, his collaborative approach to client work and his focus on sustainable growth has led him to earn guest columns for Entrepreneur, Forbes, The Huffington Post, Business.com, and others.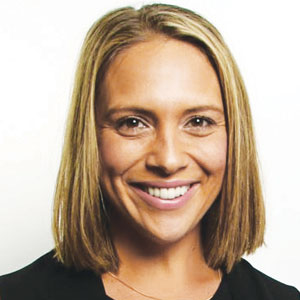 Thanks to its embrace of new trends in digital marketing, the company has managed to bag top-notch companies as it clients, including IBM, Ford and Kia, in addition to those highlighted earlier. Regardless of the client's profile, however, Louder.Online emphasises work transparency in all engagements. Its current growth mapping initiative builds opportunities for businesses of all sizes to drive growth in a way that's suitable for their available resources. The organization is also developing new technology that will help it digest and use data by keeping track of the behaviours of online customers.
Though these tools will enable easy and efficient operations, Agius believes they cannot eliminate strategic weaknesses on their own. Combining the use of interest and intent data from search and social with its current technology and programs in development, Louder.Online ensures the usefulness and effectiveness of all forms of digital marketing, performed with a suitable budget for its clients – an approach that will allow its clients and applications to flourish for eons to come.