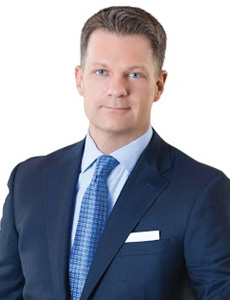 Steve Lucas, CEO
Few months back, Marketo, a global leader in enterprise-grade marketing automation solutions, finally unveiled its much awaited 'Project Orion' which aimed to unleash a new paradigm in the industry and drive the future of marketing. Steve Lucas, the CEO of Marketo emphatically announced, "We are pleased to present the breakthrough Marketo Engagement Platform as the industry's most intuitive and scalable solution to enable organizations to connect with their customers like never before". The innovative Marketo Engagement platform, powered by an advanced Big Data architecture, is an one-of-its kind, unified solution that is purpose built to deliver "truly personalized" customer engagement experiences to proliferate customer lifecycle values for customer businesses of all sizes.
Since its inception, Marketo has stringently focused to reduce the excessive complexities associated with the digital transformation in the marketing industry for its client enterprises. Its solutions in email accounting, consumer base, mobile, social, web, and overall digital marketing coupled with predictive analytics offer an integrated approach that enables businesses the ability to "listen, learn, and engage" with its customers like never before. The company's services have been positioned to closely collaborate with clients and take in its helm, the complete marketing operations of any customer enterprise, both from the digital as well as the non-digital perspective.
Orchestrating the Strategy
Marketo's proficiency revolves around the various stages of setting up a highly functioning content marketing strategy for organizations. Starting at the head of the process, Marketo lays the groundwork by creating a roadmap plan that defines the roles and ownership for content creation. The content creation team will be responsible for content project management, content quality control, writing/copy editing, design coordination and approval, and promotion coordination with other marketing teams. Marketo helps the organizations with assigning roles such as managing editors, content editors, and content designers.
An ideal marketing team can produce favourable business outcomes by assuming the role of a buyer, and paying heed to consumer expectations, and recommendations.
In the context of content marketing, Marketo facilitates organizations to seek information from casual web surfers, through forms, opinion polls, customer interviews, and online surveys. Additionally, virtual customer personas are created, to give an elaborate insight on buyers' perception. Personas are staged based on customer demographics and behaviour, along with a collective understanding of their motivations and challenges.

Upon collecting the required information about a buyer's outlook, Marketo then identifies the buyer's journey, in parallel with the norms of a marketing lifecycle—product/brand awareness, invoking interest, consideration, purchase, support, and loyalty. This is the pivotal point where a consumer decides to either go with a particular model/brand or not. Once the personas and journeys are established, Marketo assists organizations with a visual representation—a content matrix—to map current content to each buying stage, and also to determine gaps in the process chain.

The Stage is Set

Upon charting a plan for the content creation team, Marketo recommends a scheduled strategy for when their customers should publish the content marketing material—be it bi-annually, monthly, or annually. To facilitate a firm's marketing team to strictly adhere to the planned releases and deliver the promised content, Marketo advocates on the adoption of an Editorial Calendar, with rich colour-coded schemes, and other formatting tools, with shared access availability, to ensure data consistency. With craftily and accurately created content, including statistical datasheets, infographics, case studies, blog posts, and microsite content that are published on assured timelines, organizations would be able to exploit the power of content marketing to proliferate their sales pitch.

Along their 10-year journey, Marketo has reached out to a broad spectrum of companies across diverse sectors. Once, PR Newswire, a major player in the media and entertainment industry had presented a use case when they were in the process of revamping their marketing strategy. The customer had realized an opportunity to enhance the level of engagement with its customers—buyers at PR agencies and in corporate PR departments. To drive engagement and in turn, boost revenue, the PR publisher had to interact with its buyers in a more streamlined and targeted way that would eventually bring a change in the working paradigm—from product-centric to customer-centric.

When Marketo stepped in, the customer implemented a strategy that categorized buyers into personas and tailored messaging and other content around each persona. It also accommodated the disparate and varied paths, which buyers took on their journey to purchase—paths that interweaved through multiple channels such as Google searches, Google Ads, email, and social media.
Embracing Cloud-Based Technologies While Following its Inherent Strategies has Enabled Marketo to Deliver more Customer-Centric Applications and Compete with Leading Software Giants
Marketo had brought in a spell of incremental changes with respect to process, technology, and people, inching closer to PR Newswire's goal of achieving continual improvement.
The 3 R's: Reorganize, Rewrite, Retire
Marketo has developed an indigenous strategy of three Rs—Reorganize, Rewrite and Retire—that stresses on the importance of executing a comprehensive content marketing strategy that elevates and differentiates brands from peers and competitors. The Reorganize approach emphasizes that every organization has to be on the edge of pushing out newer materials frequently. while restructuring existing content in order to reach out to a broader audience, based on the success metrics of the previously published content. Using a white paper to create infographics, or converting a well-received blog post into an e-book are just the surface, the Rewrite strategy posits that even well researched and authentic information can have a shelf life and therefore it is necessary to ensure the re-usability of the content. Incorporating recent versions of statistics and replacing timestamps with words like 'recently' are some of the best practices that Marketo suggests. Whereas the Retire strategy stresses on the significance of removing a particular data component from the website before it attains its end-of-life, so as to maintain brand value and reputation for providing consistent, recent, and relevant information.
Embracing cloud-based technologies while following its inherent strategies has enabled Marketo to deliver more customer-centric applications and compete with leading software giants. "Marketo is the only provider in the world market that drives true long-term relationships between marketers and customers- from acquisition to advocacy, with complete personalized content. It is a solution built for marketers, and by marketers to offer revolutionary innovations in marketing," concludes Lucas.