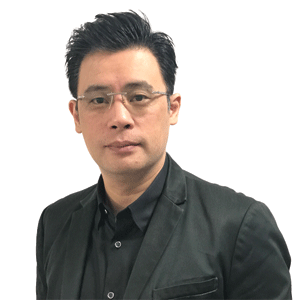 Patrick Tam, Director
RM platforms are the operational support system that manages and supports a company's IT department and Inventory management. But, what the world of digital marketing demands, is an efficient DMS (Digital Marketing Services) that not only caters to the CRM departments but also looks after the marketing needs. Understanding this need and hence delivering powerful solutions to enhance digital marketing is XGATE Corporation, a digital marketing agency that offers a complete range of marketing solutions with its flagship product, 'DMS' suite. Since its establishment in 2004, XGATE has been creating a covetable buzz in the space of digital marketing.
In order to help organizations engage with their customers across Mobile services, Email, Web and Social channels, XGATE delivers a Digital Marketing Software Solution. The DMS platform integrates multichannel, marketing automation and CRM management in one single platform. It aids organizations to analyze vital behavioral and transactional information from online and mobile activities to increase the relevance of customer messages. DMS platform enables clients to design, automate, and optimize data-driven campaigns that generate excellent engagement. It also increases the business value through greater customer conversion and measurable return on marketing investment. "With our DMS suite, brands can create and launch campaigns faster, results can be tracked near real-time, and conversions can be measured accurately across different touch points," says Patrick Tam, Director at XGATE Corporation.
Often, there are customers, who want to use their proprietary data as the cornerstone of their marketing programs. Apprehending to this need XGATE has built in Multi-tenant data that connects and collects data from third party systems such as Salesforce, Microsoft Dynamics, AWS, Azure and most cloud storages.
XGATE Corporation, a digital marketing agency, offers a complete range of marketing solutions and services
Also, XGATE provides the SMS gateway which connects directly to mobile operators' Short Message Service Center (SMSC). Unlike the usual SMS third party provider which only gives SMS delivery status, XGATE's SMS gateway provides additional information beyond delivery rates such as how many messages are barred, or network congestion and more.
Citing one of its case studies, Tam explained that a leading global apparel brand sought the help of XGATE to transform its CRM business. By integrating POS system with XGATE DMS platform, the team at XGATE assisted the apparel company to run the campaigns automatically on a daily basis thus, allowing marketers to spend more time planning and less time managing operational issues. The human error that occurs during data entry was also taken care of with XGATE's solution. This was exactly what the client sought for and their needs were met with the powerful services and solutions that XGATE proffers.
Since day one, XGATE very well comprehends to the changing trends in the field of digital marketing and lays utmost importance to a customer's experience. XGATE's team spends time seeking innovative idea to build new features to enhance the DMS platform. "Our management team actively participates in thought leadership forums/ events, universities, and institutions. That way, not only are we involved in delivering marketing solutions but are also driving the change in marketing solutions," adds Tam.
XGATE's journey over the decade in the digital marketing space has also been recognized with— Most Valuable Services Awards in Hong Kong, 2017 including three prestigious Agency of the Year Awards - Gold and Local Hero for CRM & Loyalty Agency of the Year and Silver for Direct Marketing Agency of the Year, and 2016 WINNER for Hong Kong's Most Valuable Companies. Currently, the company is designing DMS 4.0 to support advanced segmentation using its predictive engine and campaign optimization using AI. "We believe predictive analytics and using AI for business intelligence will be a key milestone in the advancement of marketing technology industry and hence the team at XGATE is working rigorously to achieve that," says Tam.