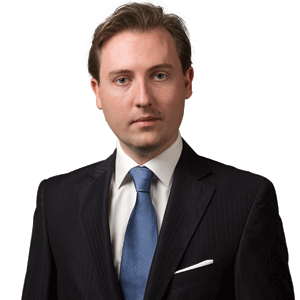 Chris Williamson, MD
A round the world, a realisation is sweeping across many organisations. The importance of digital suc-cess is well known but a company's branding and visibility as part of, and independent of digital is vital for continuing success. Tower Brands leaves no stone unturned in analysing clients' needs and ensuring their clients create a buzz in the market. Headquartered in Sydney, the firm has been offering wide ranging marketing and branding services for more than a decade. From organizing road shows to managing online promotional campaigns including on Chinese social media platforms, cre-ating websites and pay-per-click advertising, the agency has delivered almost every marketing activity under the sun for its clients. The firm has worked with organizations belonging to varied industries like food and beverages, entertainment, fashion, and lifestyle. The approach Tower Brands chooses for each of its clients depends on myriad factors like their target market segments, geographies they want to cater to and most importantly, the product to be sold.
A common interest of many firms is to enter or rather expand their territory into new markets, especially China. There has been a sharp increase in the number of enterprises who want to cement their place in China and capture a large piece of the market. A strong reason behind this trend are the free trade agreements China has made with several nations. According to official figures, the GDP of China in 2016 exceeded $10 Trillion, second only to the U.S. also; China is home to some of the most densely populated cities in the world. This growing demand has seen Tower Brands open a local office in Shanghai for which it has been helping many firms gain a foothold in the Asian country by implementing marketing strategies specially tailored to the Chinese consumer.This service which Tower Brands provides has made it a cut above the rest and has given the Australian company advantage over other branding service providers across the globe.
Tower Brands provides diverse marketing services to a wide range of clients including charities, small business, and multinationals
Chris Williamson, Managing Director of Tower Brands, says, "Particularly for China, where exporters are looking to enter the Chinese market, we help them navigate the changing digital landscape, which includes the e-commerce and cross-border platforms that they use in China. Be it trade shows, social media or pay-per-click advertising; each approach is tailored to suit the psyche of the Chinese consumer."
Coldstream Brewery, a leading Australian craft beer and cider manufacturer were interested in grabbing the attention of Chinese consumers. The beverage giant approached Tower Brands in this regard, and the marketing agency, in turn, helped Coldstream establish its presence in the Taiwan region. Similarly, Isochem, an organization with a presence in several countries like Australia, Indonesia, the United Kingdom and U.S., was a firm which sought the help of Tower Brands before entering each new territory.
Tower Brands has also been offering technological support to solve critical issues plaguing their clients. For instance, a firm which was a victim of fraudulent pay-per-click practices, knocked on the marketing agency's door, seeking a solution. The Tower Brands team devised a method that authenticated the clicks and put an end to the constant abuse. The Australian marketing services agency has also recently helped an international chemical and logistics supplier, a long time client, in developing an engaging website, embedded with an automated marketing capability. This add-on feature doesn't just help in answering the queries of the visitors but also helps in lead generation. Also, the leads thus generated are further integrated with the firm's CRM system for future engagement.
The company has been making waves in the digital marketing domain for more than 12 years and has been way ahead of a many of its competitors. "Our position with branding and marketing has always been that it's more than just a logo and a color palette. Branding is more about the experience that people get when engaging with a brand. Everything from when they walk into a retail store, to their after sales service. All of those elements, as well as their logo, their website, all of the communications, forms the brand experience," says Williamson. As far as its roadmap is concerned, Tower Brands intends grow its Asian base and build a presence in South Korea, which is also enjoying strong economic growth.