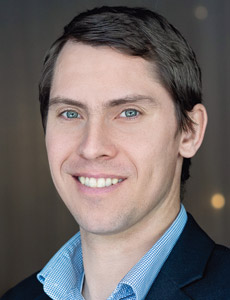 Tim Preston, Director and Founder of VYBRNT
The recession playbook for companies remained mostly unchanged for decades—focus on costs, ride out the downturn and spend ahead of demand with a view to capturing market share. However, the current COVID-19 pandemic triggered a recession that is unique in ways it has forced massive, rapid changes in consumer behavior away from brick-and-mortar stores and toward digital channels. Consequently, businesses navigating the downturn require a new playbook as a pivot to an agile digital channel strategy that meets customer needs as they unfold. The key is to anticipate their needs using tools and consumer data such as messaging, AI, machine learning, and geolocation to deliver an authentic and targeted experience. Furthermore, the proliferation of customer touchpoints across a myriad social platforms and media channels is creating an inefficient lead generation between external agencies and brands. Often, the window to make a connection closes in the time it takes to analyze customer data, build a creative campaign, and execute it in the marketplace. "Companies spend far too much time and resources attempting to convert low-quality leads. As a consequence, teams miss out on valuable conversions, thus sacrificing on their ability to maximize existing customer relationships, and nurturing new ones," begins Tim Preston, Founder, and Director of VYBRNT.
As firms use an array of tools to figure out the best approach to generating the highest quality leads—employing market automation tools is one of the fastest-growing trends. In both the long and short term, it makes sense for firms to deploy automation for repetitive tasks and redesign their workflow to concentrate on core strategic endeavors.
From capturing data to determining the potential growth of customer relationships, Lead Automation allows enterprises to maximize every opportunity by filling the gaps in traditional lead management leaves behind. One company focused on empowering enterprises to implement and configure marketing automation technology is VYBRNT Digital Marketing. The premium digital marketing agency optimizes lead nurturing technology and implements marketing automation solutions that enable businesses to develop efficient customer acquisition processes.
Building Robust Customer Acquisition Process
Many established organizations lose potential customers, due to their loyalty to legacy technology stacks and processes that cause inefficiencies within lead generation systems and profoundly impact their ability to generate revenue, optimize time and resources.
VYBRNT works closely with businesses to assess current processes and objectives to develop a custom growth strategy and action plan to automate lead generation processes. VYBRNT focuses on creating a seamless workflow to create a strong partnership for all stakeholders in a project. Depending on the project's resource planning objectives, the company specializes in two primary methods to build out efficiency across a business or enterprise—a custom API end-to-end integration, or the use of Zapier. The experienced and certified team of consultants at VYBRNT offers initial CRM setup and configuration, as well as ongoing consultancy in marketing and sales. In addition, VYBRNT's PHP developers also design custom integration for a client's tech stack to create an effective end-to-end solution. The company hosts custom software solutions on AWS Sydney based servers (Or Local). "Not only can we come in and help set up very powerful Lead Nurturing Strategies, and Marketing Automation Sequences, but also go the next step and integrate it into the pre-existing technology stack," explains Tim. A key differentiating factor is VYBRNT's Lean Development approach which ensures a thorough development and design process in the long-term delivery of projects and at the same time helps clients achieve early-stage milestones more efficiently. A distinct feature of the company is its expertise to identify and re-engage with inactive customers using 'Win-Back Campaign' strategies. VYBRNT enables clients to implement marketing automation sequences to replenish stale data with quality leads and convert pre-existing prospects to customers.
Not only can we come in and help set up very powerful Lead Nurturing Strategies, and Marketing Automation Sequences, but also go the next step and integrate it into the pre-existing technology stack
Highly Experienced and Certified ActiveCampaign Consultants
Since its launch in 2017, VYBRNT has made a profound impact on the APAC business landscape by implementing automation marketing technology, as well as re-designing customer acquisition strategies through its expertise over the ActiveCampaign platform. Over the years, the company has emerged as the leading ActiveCampaign Consultant in the APAC region— using its extensive experience in the platform to build campaign-oriented sales funnels and nurture pre-built funnels to enable clients to market products effectively. The ActiveCampaign platform provides users the automation and CRM tools required to create enhanced customer experiences, maximize marketing efforts, and re-market to a database of customers. As ActiveCampaign partners, VYBRNT enables users to organize customer data in one central place, and stay closely connected with them as their requirements grow. With Electronic Direct Mail (eDM) Campaigns, businesses can monitor customers buying interests, analyze behaviors, and anticipate their requirements to respond accordingly to achieve the return on investment (ROI).
The platform enables users to automatically send personalized text and images by utilizing dynamic content based on consumer behavior, attributes, and engagement patterns at the right time in automation or single sends. The flexible feature of ActiveCampaign offers over 300 integrations—users can connect applications like Shopify, Salesforce, Typeform, Google Sheets with any coding experience required. For companies that lack a database of customers—VYBRNT can help them organically collect data through a data capture strategy by setting-up free giveaway campaigns, birthday club opt-ins, guest wi-fi, and social media strategies. Furthermore, VYBRNT has developed a custom app for SMS marketing on ActiveCampaign. The app enables users to add personalized text message notifications and campaigns to automation workflows and set delivery time schedule for sending follow ups to contacts, notifying sales agents, and more.

"However, companies spend far too much time and resources attempting to convert low-quality leads. As a consequence, teams miss out on valuable conversions, maximize existing customer relationships, and nurturing new ones"

Helping Companies Leverage Digital Tools for Agile Marketing

Coming from a diverse business background having worked in financial services, investment banking, and high-growth start-up companies—Tim Preston founded the company with a vision to help businesses grow by enabling them to leverage innovative digital solutions. To further illustrate the efficacy of the company's services, Tim narrates a case-study, where VYBRNT built a full end-to-end lead nurturing system for a prominent client in the medical industry. The Client had a labor-intensive task of utilizing an industry-specific CRM system to manage their administrations and communication processes such as bookings, confirmations, check-ins, and more. Experts at VYBRNT built out an extensive amount of nurture sequences, re-designed an end-to-end growth system for their sales team, and synchronized all of the data for marketing automation, retreatment reminders, and custom email templates across thousands of customers. Thanks to VYBRNT— the client was able to transition to cutting-edge technology to optimize processes that grow their sales percentage.

As companies respond to the changes brought on by COVID-19, customer engagement is becoming a two-way street. As such, businesses can benefit and differentiate themselves from their competition by crafting an engagement strategy that leans into participation at its deepest levels and maximizes its mutual benefits for customers and themselves. In light of these emerging trends, VYBRNT has been using its extensive experience in ActiveCampaign platform to help enterprises move-on from legacy tools and traditional methods of marketing ready for the post-COVID era. "Our objective as a company is to help Australian and APAC businesses set up customer acquisition processes, using marketing automation tools by helping them transition from legacy technology onto new technology," concludes Tim.

- Selena James
December 01, 2020