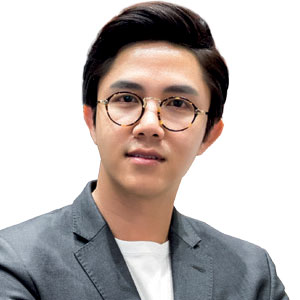 Chitpol Mungprom, CEO
In today's marketing landscape, digital transformation is a precursor for driving customer experience. To perfect digital strategy, organizations need to capture vast amounts of data, integrate legacy systems with new IT platforms, and manage myriad infrastructures efficiently. However, an organization's quest for a successful digital transformation oftentimes get impeded by conventional and siloed tools that do not interact with other systems, which not only impacts customer experience but also stymies analysts from drilling into data. What brands need today is an out-of-the-box marketing solution that can create a holistic view of the customers, drive business growth, and improve overall social media benchmarking.
Zanroo aces the martech industry with a suite of marketing intelligence solutions that are integrated with open source APIs. "Zanroo takes martech to a whole new level," says Chitpol Mungprom, CEO of Zanroo.
Zanroo's newest platform, Arun, is an open API solution that utilizes AI to enable optimal M2M (machine-to-machine) communication. The platforms consist of various powerful modules including Social Listening, Social Desk (engagement), and Social Campaign which allows marketers to obtain a holistic view of their brand in relation to all aspect of social media. In addition, Zanroo's marketing suite provides organizations with a customized solution based on where the clients are in their journey of digital transformation. More importantly, Arun integrates necessary existing technologies such as CRM, chatbot, Ad-automation and more to empower businesses with a personalized customer experience in real-time and create a unified, centralized management system of their customers.
Zanroo forayed into the martech landscape in 2013 with innovations that changed the way social media was utilized until then.
By offering marketing intelligence solutions that are integrated with open source APIs, Zanroo takes martech to a whole new level
Zanroo's first offering, Social listening went on to revolutionize the connected era and allowed customers to filter the noise and focus on the brand relevant conversations on social channels. "We gather real-time data from social media, analyze them in context for a better understanding of market trends, and convert them into true insight," states Chitpol.
From social listening to social customer engagement
Zanroo desk stepped in to make way for a new level of social engagement in delivering excellent customer care in real time. For instance, a brand receiving numerous feedback messages per day from scores of users can draw a lot of flak if the queries are not addressed quickly. Zanroo desk can be utilized to manage enquiries and streamline internal workflows with relevant SLAs and KPIs for the customer care agents in order to track the time taken by each representative to address the queries. Look no further than their recent success in reducing a banking client's social channel response time from hours to minutes as proof and optimize their online contact center, synchronize the customer data through integrated client Chatbot and CRM system with Zanroo marketing platform. Furthermore, Zanroo Campaign drives brand value by collating data from paid media, owned media, and earned media to provide marketers with a true understanding and optimizing their marketing spend.
Localized in-depth approach
What sets Zanroo apart is an in-depth understanding of the local culture, language, and social media channels, along with enormous amount of regional data, which allows users to capture more relevant information that translates into actionable insights. Apart from just English, their expertise in local languages like Thai, Mandarin, Cantonese, Bahasa, Burmese, Vietnamese or Japanese benefits clients in terms of receiving strategic insights that boost the endeavors toward effective branding.
In conclusion, Zanroo is committed to delivering exceptional social experiences, safeguarding a brand's reputation, and measuring the impact of marketing campaigns, utilizing advanced technologies such as AI, NLP, and IoT. As Chitpol says "We are very excited to be a part of your new age digital transformation journey.