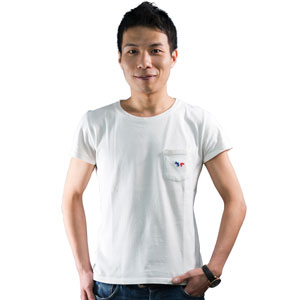 Kosuke Sogo, CEO & Co-Founder
As a young entrepreneur with a passion for creating substantial impact in the digital marketing space, Kosuke Sogo co-founded the fastest growing advertising technology startup in Asia— AdAsia Holdings – in April 2016. By offering a suite of AI-based advertising solutions to enable businesses to embark on their journey of successful marketing, AnyMind Group has since created a strong foothold in the APAC market, expanding to seven cities at the tender age of 11 months. The company now has a presence in 12 cities across 11 markets.
In January 2018, the young technology company expanded into AnyMind Group. Backed by Sogo's commendable efforts, the company offers its solutions through three business divisions—CastingAsia, AdAsia Holdings, and TalentMind. Commenting on the current state of marketing, Sogo says, "The marketing industry is overwhelmed with a deluge of technologies leaving the marketer puzzled as to the usage and applications of each technology for their business." Solving this predicament, AnyMind Group offers AI-based platforms through AdAsia Holdings and CastingAsia, that connects to various technologies and platforms to collect and analyze data. This provides the right segmentation to marketers and advertisers to enhance performance for their marketing efforts. "We're looking at a world where AI works together with humans to drive productivity and efficiency, and it is important that professionals, businesses and industries embrace new technologies to stay competitive," says Sogo.
Currently working with over 10,000 influencers across the Asian continent, CastingAsia collects influencer-based insights from social media platforms. With the help of deep learning and natural language processing, the platform finds the perfect influencers according to the client's need. For instance, an FMCG company was looking for a personality with good reach and direct audience of females between the age group of 18-25. CastingAsia identified the right influencer fit for the client allowing them to reach their potential customers and increase their sales by up to three times than that of the previous year.

Talking about AnyMind Group's next division, TalentMind focuses on AI-driven recruitment by providing an all-in-one recruitment platform to screen, analyze and match prospects for businesses. The platform segregates candidate data, providing recruitment professionals with insight into a candidate's resume, competence, personality and mindset, allowing more fluent matching of the client's corporate culture and role fit to the candidate. "Based on client requirements, we can match the right candidates from a client's data pool," says Sogo. He cites an instance where a client had a high employee turnover rate within the probation period due to hiring candidates that do not fit a company's culture. With TalentMind in place, the client reduced the turnover rate to 10-15 percent in the probation period.

As the company's third division, AdAsia Holdings offers an intelligent, easy to use platform and dashboard to increase returns. Clients can leverage AdAsia's AI-driven solutions to plan and optimize their digital advertising activities and monetization opportunities across video, display and native advertising. Further, marketers and publishers can use the platform's dashboard to easily track multiple activities to keep track of each activity's performance and progress.

Shedding light on the company's recent activities, Sogo explains about AnyMind Group's acquisition of Acqua Media, a publisher trading desk that provides selling strategy and ad monetization for premium publishers. Acqua Media's clients will now have access to the AdAsia Digital Platform for Publishers and AdAsia Premium Marketplace. With numerous opportunities in Asia to utilize AI solutions, AnyMind Group is ready to become the defacto solution provider. At the same time, the company is investing in expanding its product and technology portfolio. With that in mind, AnyMind Group plans to extend its footprint into new markets of Philippines, UAE, and Russia.