How Essential is Marketing and Sales
By Ken Soh, CIO and Director, e-Strategies, BH Global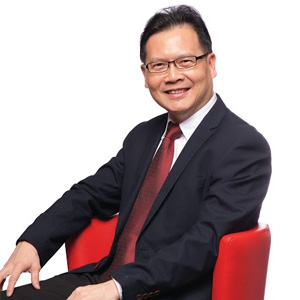 Ken Soh, CIO and Director, e-Strategies, BH Global
As Group CIO of Singapore Mainboard SGX listed company, BH Global (BHG), I was given the opportunity to spearhead a transformation initiative commenced around 3 years ago. Specifically, it is at that time a rather "bold" plan to transform the Group IT Department from a cost center into a profit center. The very same team of people in the company was tasked to create and operate a spin-off subsidiary company named "Athena Dynamics" (ADPL) that distributes unconventional cyber security products imported mainly from Israel.
Three years on, and ADPL developed quickly into a reputable premium branding in the industry, with major large system integrators as its value-added resellers. Most importantly, it was awarded various classified projects by the Singapore government, and also in defense, energy plants and sensitive projects in the commercial sectors.
With the success, ADPL has been invited to speak at numerous conferences and media on its transformation journey and expert views on its unconventional strategies in cyber protection. The former was typically shared in the context of "Going Beyond Just IT Agility", basically how a group IT department has transformed itself from a service support role into one of the core business units in the group.
Many have asked about ADPL's secret of success.
Technology can effectively address and eradicate customers' pain points, even before presenting the products
Alongside various key factors like the emphasis on differentiated value propositions, upholding strong integrity and value systems in businesses, one very important factor is the investment into marketing, and in the context of this article, "Marketing Technology". How did we to do the right marketing, and marketing it right?
While this is a very broad topic, let's just focus on a key "critical failure factor" that many businesses still fail to understand.
Today, many still do not understand how marketing differs from sales. Marketing creates branding and credentials; it does not bring immediate returns. However, the investment into marketing impacts sales directly. Trade shows are marketing; lead pursuits are sales. It does not take rocket science to understand that. As consumers, we would rather buy a product of brand that we know and be very cautious with brands that are relatively unheard of.
Many businesses do not believe in marketing activities such as trade show as they have a very short term expectation that they must have deals developed right after the show. That could happen but that should not be the primary expectation.
ADPL invested heavily in marketing with our company's partners. I spoke and shared personally in many industry conferences, media, and TV programs to educate what and how the technologies are fundamentally different from the traditional main streams which are no longer effective. I shared how we deployed these technologies in our group companies and the challenges that we faced operationalizing them. In layman words, we "eat our own dog food".
The sales teams just need to walk it. They do not need to explain to people who they are. In closing, I would like to cite the analogy that business is like warfare. We have competitors. We need artillery and air force support (Marketing) to clear the ground so that our ground troops can flank into the enemy terrains effectively (Sales). On top of that, in the marketing of technologies, we need to educate widely on differentiated fundamentals of the technologies first, how such technologies can effectively address and eradicate customers' pain points, before even presenting the products.