Implementing a Data-Driven Marketing Strategy
By Wayne Jasek, Director of APAC Operations, Kentico Software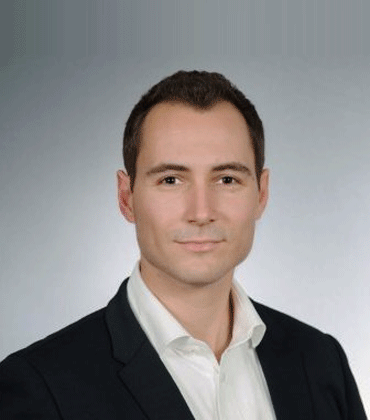 Wayne Jasek, Director of APAC Operations, Kentico Software
The way that consumers interact with companies and their brands is rapidly evolving across the Asia-Pacific region. No longer is it enough for a company to bring out a new business offering, product, or service then book some advertising airtime to promote their offering and sit back as the sales come in. While the channels through which potential customers consume information change and fragment, it is those businesses that base their marketing decisions on research and data and are able to integrate, analyse, and redefine that will thrive.
Implementing a data-driven marketing strategy, one based on insights gained and decisions made as a consequence of the analysis of customer data, is essential for businesses as they formulate strategies based not just on guesswork, but on specific metrics. As that data can come from many online or offline sources. Through analysing such data, marketers can understand how it can be used in an actionable way and better understand why such results occurred or why a customer appeared at a particular touch point in the first place.

"It is important for businesses to consider how to get the information needed in the least intrusive manner possible, to avoid irritating your customers."

In spite of the tangible benefits that data-driven marketing offers businessesaround the world, according to recent research, "Only 50% of marketers routinely apply data-driven marketing to individualise marketing messages and offers to enhance the customer experience."
Marketers need to understand properly not just data-driven marketing benefits, but also the key steps to successful implementation. So what are some key considerations of an actionable, data-driven marketing strategy?
Consider What Motivates Your Decision Making
Before collecting data or undertaking any analysis, marketers need to decide what the key driving factors for making decisions and the projects KPIs are – revenue or income? Are you interested in creating an exceptional customer experience for your current customers, attracting new customers, or re-engaging with old ones?
Understand What Data Needs to Be Collected
Another key step prior to actually collecting data involves considering what data is reallyimportant to your business. To do this, you should divide your search criteria into quantitative (number of site visits, number of downloads, etc.) and qualitative (why it happened? – a customised landing page, customer-specific offers, etc.). Also, decide if you want information on a person's buying habits, what pages they like to visit, what they interact with most, etc., or personal info such as email, address, age, etc. Deciding on the right info makes decision making in the future easier.
Data Collection
It is important for the business to consider how to get the information needed in the least intrusive manner possible, to avoid irritating your customers. Will you use contact information forms on your website, surveys at certain touch points, or geographical information based on IP addresses? Does the number of visits to the "About Us" page influence buying habits? There are offline situations too. Do you have club membership forms? Do you carry out in-store surveys? Buying habits differ with seasons, trends, technology advances, and peoples' moods. Don't miss out on opportunities to learn about your customers.
Build Buyer Personas out of Data Analysis
Analyse your data from many angles to develop buyer personas. Look at who they are, what they search for, what they buy, what interests them, what influences them, etc. The more accurate and individualised these personas are, the more accurate and individualised the content.
Target Your Customers
After the right data has been collected and accurate buyer personas built, it is time to build tailored content and put this information in front of customers. Businesses should aim to impress their customers with how well you know them, and delight them with fantastic "personal" offers. Businesses should aim to show them new items and trends (that they might have missed without the advice) that match their persona. Throughout every channel stage of the buying process, businesses should aim to provide an experience to keep customers coming back for more.
Use the Right Technology
Integrated marketing solutions on the market today help collect all the data required and personalise content to ensure the right message gets to the right person at the right time. Making a customer feel special, providing them with personal treatment, and showing them the better things in life mean a business is more likely to make a favourable impression and enhance their selling opportunities with a potential customer.
Measure Your Marketing ROI and Never Stop Learning
To best measure the ROI of a campaign, businesses should look at whether they have more customers, if their older customers are returning, and if their page visits or downloads have increased. Measuring the effectiveness of an online marketing campaign should be a continual process and an integral part of a business's commitment to continuous learning.
The world we live in is constantly changing. A successful data-driven strategy must be flexible and enable you to learn, adapt, and improve your decision making by collecting new data to ensure that your business is reaching the right potential customer with the right message.