PropertyGuru Cracks the Code on Marketing Innovation towards Business Growth
By Bjorn Sprengers, Chief Marketing Officer, PropertyGuru Group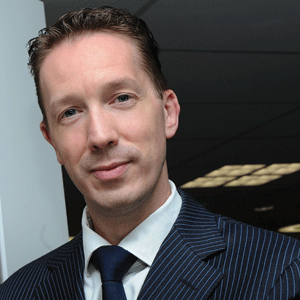 Bjorn Sprengers, Chief Marketing Officer, PropertyGuru Group
Marketing is often among the largest cost bases in business; be it a product or service company. This is especially true for consumer markets, where Marketing budgets easily exceed 15-25 percent of a company's revenue.
An essential part of the Chief Marketing Officer (CMO) role is to 'create value' that enables financial growth. In particular, the 'up-funnel' initiatives to drive brand metrics (e.g. awareness and preference) can sometimes be difficult to attribute to business results. When business discussions start involving 'the brand' and 'customer experience' matters quickly become more qualitative. The language used is too technical, and principles of ROI (return on investment) are often outdated.
John Wanamaker aptly summed up, 'Half the money I spend on advertising is wasted; the trouble is I don't know which half'. This is an unfortunate reality for many CMOs and causes the marketing department often to be seen as a cost center rather than a driver of growth.
I must admit, the statement was also true for the team at PropertyGuru Group up until we decided we needed to do a lot better and bring 'accountability' into the equation.
We created a solution to address these challenges: a bespoke econometric 'Brand Equity Attribution Model (BEAM), designed to enable evidence-based brand investment decisions. Under BEAM we fundamentally re-imagined our media buying practices.
The result is a clear Media ROI, brand and performance budgets that work synergistically, allowing a much more factual discussion about how marketing investment grows financial results.
BEAM combines three principles that jointly enable a quantum leap in marketing effectiveness:

1. Select the right Brand metric

The impact of brand equity on short-term business metrics is often difficult to establish. Also, the key drivers of these metrics are often not known; mostly because they tend to be measured in intervals of 6 to 12 months. Coupled with a composite nature of brand metric, makes it difficult for marketers to interpret it as a leading indicator for financial growth.


At PropertyGuru, we decided to adopt Branded Query Index (BQI) as the prime brand metric. It measures the company's share of branded keyword searches among a fixed basket of competitors. The measure is responsive to media investments, valid as a lagging indicator of brand equity and insightful as a leading indicator of performing traffic to our websites. Also, BQI is continuous, which makes it well-suited for any advanced analysis.

2. Adopt quantitative techniques

PropertyGuru team applies econometric modeling techniques to prove correlation (and infer causality) between media investments and BQI. Rather than static plans, the media agency on record creates and executes media plans that are experiment-based. Experiments are defined to test Brand performance hypotheses and help optimize ROI.

3. Partner with a strategic media agency that has strong analytics

Partnering with a media agency that embraces your ambition for growth, and willing to share accountability is a catalyst for effective results. To drive insights and optimize BEAM, our professional partnership with PHD has created a unique model to encourage accuracy and efficiency.

Considering a model that forgoes commission and rewards on the basis of performance of your stipulated and agreed brand metric can go a long way for strategic planning and result measurement. This approach will incentivize the media agency partner to think creatively to statistically underpin relations between brand media investments and brand metrics.

PropertyGuru has grown to become Asia's leading online property group. The group operates across five markets and has well over 16 million visitors to its sites every month. BEAM has played a critical role inthat success and will continue do so moving forward. It has provided the team the missing link between brand and performance media investments. It has contributed to a culture of accountability and has enabled me as CMO to speak with more credibility of how the team can have a stronger impact on top and bottom line growth.

I wish the same for all marketers.