The Marketing Technology Landscape: All-In-One Marketing Cloud Solution Or Best-Of-Breed Provider?
By Rohan Lock, Regional Director, APAC, dotmailer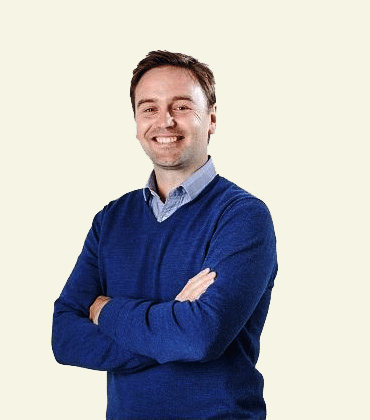 Rohan Lock, Regional Director, APAC, dotmailer
How and why to choose the best solution that will fulfil your business needs?
In the age of online connectivity and digital transformation, an increasing number of retailers are pressured to establish their presence via an omni-channel approach to maximise their return on investment (ROI).While online shopping is certainly growing exponentially around the world, in-store sales have also been successful for businesses that are pursuing both with a clear strategy in place.
Targeting both points of sale can be complex, especially with the addition of cloud solutions to the marketing mix. With so many options currently available in the market, marketers can feel left behind and bewildered by the sheer number of new technologies at their fingertips.
Often, the first thought would be to rush and haphazardly implement an all-in-one marketing solution which has been hyped as the sure-fire way to success. Without considering the company's position and its current needs, this can potentially result in loss of investment and marketing solutions that do not reflect the position that the business is at in its journey.
" Currently, an omni-channel approach using all-in-one solutions would be more realistically adopted by top-end companies that can utilise the cloud solution."
In addition, small and medium companies would need to undergo vast infrastructural changes, as well as consult with various experts in order to implement an all-in-one approach successfully. This is due to the nature of the solution and how it demands high investment and a dedicated team that truly understands it and its best method of implementation. Considering all the resources that need to be committed in order to deploy an all-in-one model, companies would not be able to afford to simply opt out in the scenario that the solution doesn't work as expected.
While marketing companies like Oracle, Salesforce, and IBM bundle together an extensive list of features on their marketing platforms, it's likely that many companies do not even fully utilise the basic features available. In other words, that's like buying a Formula One racing car and only using it to drive to the grocery shop.
Currently, an omni-channel approach using all-in-one solutions would be more realistically adopted by top-end companies that can utilise the cloud solution. On the other hand, small and medium sized businesses would be more suited to best-of-breed solutions. It provides specialist advice and gives further control of implementation to the business, enabling marketers to have greater control over their omni-channel journey. This will ultimately allow for these companies to grow at a sustainable rate while giving them the chance to make sure that their basics are covered. Best-of-breed providers will provide a number of advantages, including:
1. Specialised expertise
We all know the saying "jack of all trades, master of none" and this is especially true in this case. Given the complex state of the digital marketing landscape, it is implausible for one company to master every single aspect of it. Best-of-breed providers are specialists in their field which gives them an edge over the all-in-one solution providers. For an email marketing strategy, this is tremendously important as such specialised expertise will allow companies to fully incorporate and integrate the tools that make sense for their business objectives. In addition, a best-of-breed solution in general will offer resources dedicated to make their one and only product more tailored to the customer's need, having a support team focused on one area, rather than covering all bases.
A great example of this at play can be found with dotmailer. The email marketing automation tool enables marketers to focus on personalisation, data analysis and automation, providing an unprecedented level of control and insight into email marketing, delivering real results. The latest addition to the dotmailer services is the App Directory. Users can now integrate other solutions such as Microsoft Dynamics CRM, Magento, Facebook, etc, in one marketing cloud, adjustable to their necessity. It gives user the choice to replace and implement specific marketing options enabling marketers to customise their tools and platforms to reflect their growth.

2 . Greater control of implementation
One of the biggest obstacles that many small to medium sized businesses encounter in trying to deploy an all-in-one approach is when they eventually need to replace, integrate, or alter a feature. Not only is this an extremely risky move, the onus will then be on the company to go ahead with all of these changes and risks involved–something that is likely to be extremely time-consuming and expensive.
The fact is that every company needs to make an informed choice when choosing an all-in-one marketing solution versus a best-of-breed provider. Instead of focussing on the end goal, companies should firstly evaluate their current situation and environment before choosing the appropriate solution that will address their needs.