Three Ways in which Technology is Changing Marketing The Infinity Loop and its Implications
By Akira Mitsumasu, Vice President, Marketing & Strategy Research, Asia & Oceania Region, Japan Airlines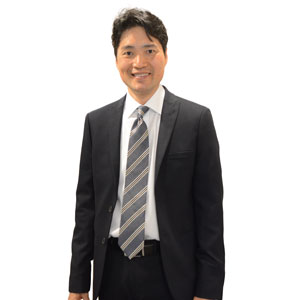 Akira Mitsumasu, Vice President, Marketing & Strategy Research, Asia & Oceania Region, Japan Airlines
Technology touches so many aspects of life that in the realm of marketing too, it has led to many noticeable changes in recent years. Firstly, and perhaps the most visible change is the proliferation of marketing channels in the marketing funnel that has been accelerated by digitalization. From awareness creating social media campaign to targeted influencer marketing, from witty contents marketing to emotion evoking advertisements, from audience, targeted and personalized display to email messaging and so forth across multiple devices, and often differing in various countries and regions, such proliferation is making it increasingly difficult for brands to reach their audiences, who are being exposed to more variations of communication. None is maintaining good digital customer experience and engagement easy when there are so many channels and digital touch points to manage.
Secondly, with digitalization and modularization, customers today construct their personalized ecosystem by cherry picking the offering that suits their needs best. However, this is by no means an a la carte-like process. Customers, whether they are doing it consciously or not, are constantly giving out information concerning their wants and wishes, while brands are constantly tracking these data and using it to improve, personalize and customize their value proposition and offering.
It is equally if not more important for brands to rethink the way in which they co-create value with their customers
In other words, customers today are participating increasingly actively in the process of value co-production with brands. Perhaps a way of seeing this is to envisage an infinity symbol, where in the left loop, the customer co-produces value by giving out information concerning his/her wants (such as airline punctuality), and where in the right loop, he/she then selects the brand (such as a punctual airline) that best fit his value creation activity (such as arriving on time to negotiate a multi-billion dollar deal).
Thirdly, such digitally and modularly enhanced personalization prompts brands to customize their product and service offerings. This poses two challenges. For brands to customize a variety of personalized needs, they need to build a repertoire of capabilities either internally or source such capabilities externally. Indeed, we seem to be witnessing increasingly more and more white-labeled solutions being incorporated into a brand's customer purchase journey. More options also mean that brands need to make a relevant recommendation to customers, without which search cost to customers (such as comparing prices across too many different possible combinations of bundled options) could be prohibitively high and hence creates a very negative customer experience.
How best then to respond to these changes that we see today? With a proliferation of marketing channels, with well-informed customers creating their personalized value ecosystem, and with bands investing in building customization capabilities, there is little doubt that technology such as machine learning will further play an important role in coping with the growing complexity. However, strategically at least, it is equally if not more important for brands to rethink the way in which they co-create value with their customers. In other words, the way and extent to which the brand offering fits into the needs of a customer. My approach to this would be to zoom out of the narrow customer journey (such as a guest travelling by air from point A to point B), and understand how this value-enhancing aspect can become more relevant within the wider customer journey (such as travelling to close an important business deal) which unique value is determined in by the customer.