Values, Business Models and Competition Strategies of Big Data
By Dr. Lawrence Wong Chi Wing, Managing Partner, GCE Consulting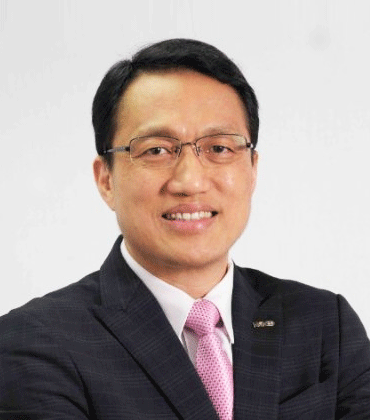 Dr. Lawrence Wong Chi Wing, Managing Partner, GCE Consulting
Big data is not only a hot topic among technology experts, but also a focus of attention for both eastern and western business leaders. From financial service, retailing, tourist recreation to telecommunication, healthcare to transportation and so on, almost all the industries are being disrupted by big data. Internet companies like Google and Alibaba, big data start-ups like Zest Finance and Kabbage, traditional enterprises like General Electric and Haier, financial institutions like Citibank and Ping An Insurance, they all are using big data to create new business models to disrupt existing game rules, innovate new products to win customers and to make quicker and smarter business decisions.
"A Digital Workforce is the optimal combination of people, Robotic Process Automation (RPA) bots, and Cognitive bots, typically within the context of a business process"
In this article, Dr. Lawrence Wong Chi Wing, the Managing Partner of GCE Consulting & Big Data Elite Asia and former Managing Director in Accenture Consulting explained about business values of big data and new business models and competitive strategies under the big data era.
Value of Big Data to Enterprises: To Achieve Sustainability
Dr. Lawrence Wong emphasized that big data is a "MUST" rather than an "OPTION" in all sectors of business environment. It is one of the key factors that drive disruptive revolution like Amazon winning over Borders, Sony replacing Kodak, and Walmart subverting Kmart. According to Gartner, 52 percent of Fortune 500 companies, since 2000 have lost their edge due to the disruptive revolution.
For example, Aliloan.com rides on its natural advantages of Alibaba B2B, Taobao, Alipay and other e-commerce platforms, making use of accumulated customers credit and behavioral data to give credit rating to businesses and individuals. With the additional credit ratings generated, it can then offer small loans to those vulnerable groups who usually unable to obtain loans through the traditional banking channels. To achieve this, it has introduced network data models and online credit investigation models using cross-examination technique supplemented by third-party verification to make authenticity of customer information. It also gives particular attention to the use of Internet technologies, data operations using cloud computing technologies with many data models, determine whether the sellers and buyers are related parties or artificially generate good credit history, the probability of risk, transaction concentration and other common credit issues related to small and medium sized companies.
McKinsey report named "The next big frontier data: innovation, competition and productivity" stated that financial industry ranked first in the big data Index value potential.
Banking, securities, insurance, trust, direct investment, small loans, guarantees, credit and other financial, as well as P2P, all the chips and other emerging Internet financial sector, are using big data driving a new revolution. McKinsey Global Institute also released a report announcing 12 disruptive technologies that change life, business and the global economy. They are mobile Internet, automation of knowledge and work, Internet of things, cloud technology, advanced robotics, autonomous and nearautonomous vehicles, next-generation genomics, energy storage, 3D printing, advanced materials, advanced oil and gas exploration and recovery, renewable energy.These technologies are expected to bring economic benefits with value of US$ 14 trillion to 33 trillion by 2025. Among the 12 disruptive technologies, big data is the key success factor and the cornerstone for all of them.
The best-seller book, "Big Data: A Revolution That Will Transform How We Live, Work, and Think" anticipated that the "Key to the West regaining the advantage is the change of productivity from labor -based to data-based" and "Data will be valuable assets and become part of the balance sheet". Dr. Lawrence Wong highly agreed these points and believed that only big data is the inexhaustible momentum that forces enterprises to maintain sustainability and is the source of continuous competitive advantages.
New Customer Centric Business Model: Customer to Business (C2B)
In the digital era, manufacturers based on data analysis and information exchange, develop products to meet personal needs of customers. Some gradually shift their business model from B2C (business-to-customer) to C2B (customer-to-business). Dr. Lawrence Wong elaborated that changing from B2C to C2B can mean shifting from the traditional marketing mix of 4P (Product, Price, Place and Promotion) to 4C (Customers, Cost, Communication and Convenience). Enterprises not only consider promoting sales volume through media advertising, but pay more attention to the interaction and communication with customers. They rely less on network layout and channel strategy, but rather focus on the convenience of customers when purchasing products.
Nowadays, it is critical to establish a customer-centric Internet thinking through utilizing mobile Internet, big data, platform strategy and other future technologies. Indeed, big data is transforming our business model and monetizing our data by enabling ideas like C2B-orientation, platform strategy, cross-selling, cost performance, word-of-mouth of fans, big data insights from fans and customers etc.
Competitive Strategies: Outcome Oriented and Micro-Segmentation
Dr. Wong highlighted the transformation of the business model and to create competitive advantages required companies no longer focused only on products, but be outcome oriented and with micro-segmentation. It is of utmost importance to let customers get more meaningful results, rather than keep increasing products or services. In the future, customers will only pay for final outcomes instead of paying products or services at pre-set prices.
Furthermore, fragmented market demands lead to the development of more personalized products or services. "Norms" becomes increasingly rare and organizations must develop deeper understanding of customer needs and purchasing drivers of customer micro-segments. Customer value drives market micro- segmentation by using the power of social media networking groups and analyzing degree of influencing from opinion leaders. Through utilizing big data technologies, meaningful models can be developed by including a lot more factors like wealth, ethnicity, culture, stage of life, value system, family composition, attitude, opinion, behavior and preference etc., which may not possibly or easily be collected in the old days.
In summary, to survive in the industry 4.0era, the competitive strategies for organizations should be outcome oriented and able to fulfill the requests for low-quantity orders of producing personalized products with flexible and agile management. That may mean to switch from traditional economy of scale towards economy of scope to meet segmented needs while can still maintain acceptable costs.
GCE Consulting (Global Chinese Elite Consulting) is a consulting company based in Hong Kong offering training and advisory services focusing on Big Data, Digital Transformation, Financial Technologies and Strategy & Management.
See Also:
Top Big Data Solution Companies