What is a Digital Business?
By Bob Hayward, Principal, Management Consulting, KPMG in Singapore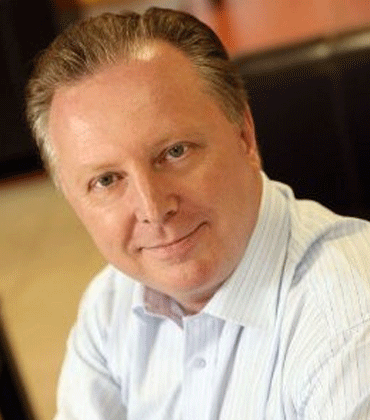 Bob Hayward, Principal, Management Consulting, KPMG in Singapore
In the summer of 1986, I put my vinyl record of Exile on Main Street by the Rolling Stones to one side and embraced Digital as I purchased the CD version of the same album.
More than 30 years later, nobody can escape the pressure on all the businesses to become 'Digital'. Digital Strategy, Digital Transformation and Digital Disruption— Pundits can tell us that Digitalization is not the same as Digitization, as if it matters. Of course, if we are talking about a specific industry sector, then we can now use other terms – FinTech, InsurTech, RegTech, HealthTech, LogTech and more.
"Every business is gradually becoming a technology business, as software takes over the planet"
I have to smile to myself as I hear about yet another new term to describe the same thing. We need to keep coming up with new ways to describe it. We have books to write, new solutions to offer, conference seats to fill, white papers to promote and research to sell. You can't do that if we keep talking about the same thing all the time.
We don't talk about eBusiness, or SMAC, or the third platform, or Grid Computing or Utility Computing anymore. If we are in Europe, perhaps we talk about Industry 4.0 (is that Web 2.0 multiplied by Enterprise 2.0?), while if in China we might discuss Internet Plus.
It is all the same thing – it is all Technology Innovation. Always has been, always will be, no matter what label is in fashion at any point in time.
It is true though, that the need for businesses everywhere to continuously innovate using a huge variety of technologies is now more urgent than ever before. Every business is gradually becoming a technology business, as software takes over the planet. This is not a phase, this is forever, and will only accelerate from now on.
There are so many reasons why this is happening today, with multiple forces aligning and strengthening to drive change. We are witnesses to a surge of innovation; the almost daily introduction of new operating models in our markets and the desire of every leader to move their organization towards being 'digital'.
What Defines a Digital Business in 2016?
1.A Relentless Focus on the Customer
All customer touch-points can be made through all possible channels with a rich, intuitive, in-context, personalized, and engaging experience as part of an extensive Omnichannel strategy.
2.Aggressive use of Automation
Manual processes are at a minimum, while the use of paper has been eliminated as far as possible.
3.Agility
The organization does more than keep up with market, economic, society and customer velocity. It is able to respond to changes and opportunities in dramatically less time than its peers.
4.Smart use of Data
Sophisticated analytics and cognitive services are embedded into all aspects of the business. Not just for customer and market insight, but to better deal with risk and continuously optimize processes.
5.New Services
Continuously disrupts marketplaces with new types of products and services.
As Niels Bohr once said "prediction is very difficult, especially about the future". But what might the next new term for technology innovation be? Perhaps it might be autonomous business, enabled by digital labor with smart machines, and digital ledgers with smart contracts. If this proves true, remember you read it here first.
As I look back over the past decades of technology innovation, I have just one regret. I just wish I had kept my vinyl albums.
KPMG operates as a global network of independent firms offering audit, tax and advisory services. The network was formed in 1987 and has presence in 155 countries across the globe including India and Singapore.