Why you're Struggling to Sell Marketing Tech to Marketers?
By Damien Cummings, CEO, Peoplewave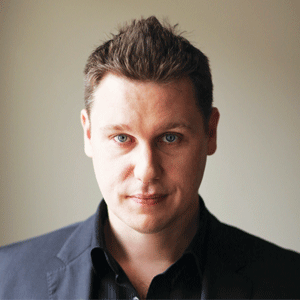 Damien Cummings, CEO, Peoplewave
Marketing technology is a huge category that presents real challenges for Marketers and IT professionals alike. For Marketers, they struggle to keep up with the ongoing transformation of the function and the need to understand the latest technology. For IT leaders, the challenge is about the loss of control and the fragmentation of technology budgets – CMOs are now driving marketing technology expenditure, often without the CIO being involved.
Then, there are the vendors. Marketing technology vendors are caught between both the CMO and the CIO, and often struggle selling in to large organizations because of this, and change management issues. This article, written from the perspective of a marketer, aims to help marketing technology vendors and IT professionals understand how best to engage marketers on technology purchase decisions and implementation.
Getting Inside the Mind of a Marketer
Keep in mind the context of the CMO-CIO debate on tech, and marketing technology vendors looking to sell in new software and services, we need to get into a marketer's head to understand their motivation. There are 12 facts you need to understand about marketers:
• Marketers don't really care about ads. They do advertising all the time, but no marketer will ever have KPIs/Objectives based on doing advertising.
• Marketers KPIs (and remuneration and motivation) are based on increasing company revenue and market share, cutting costs, lifting brand, and making customers happy (among other things).
• Creativity is a nice to have. Its super cool to sit in meetings and see a great idea come together but results always trump the idea.
• Digital scares most marketers. This fear has left an opening that tech vendors are exploiting – selling "shiny widgets" that are supposed to solve problems, but instead create bigger issues in operationalizing the platforms and having to make significant organizational change.
• Marketers are terrible at change management. Tech vendors also don't address this or help with this at all. It's the major reason that there's "no budget" available for campaigns or tech, or that you get a "no" to that proposal.
• Less than 10 percent of a marketer's time is spent thinking about technology, creative, ads, media selection or campaigns. It's not that these things are not important, it's just that's not what a marketer does.
• A marketer's job is dominated by building internal relationships, getting buy-in from stakeholders, endless meetings (on sales, numbers, data) and doing lots of (internal) presentations.
• Marketer's main tools are spreadsheets and PowerPoint, not storyboards and tech platforms.
• Marketing budgets are fluid, and often tied to pre-planned activities. Budgets change every quarter, basedidea presented, something has to be cut.
The business of marketing is strategically easy to grasp – it's mapping out where the company/product is today, then looking at their the short-term goals and the long term goals
• Marketers want to understand the change in the media landscape, how customers are buying their products and what the future looks like.
• Marketing is not easy. Tech vendors do not make it easier.
• Overall, there's very little effort to understand each other (on all sides).
What Marketers Do: The Business of Marketing
The business of marketing is strategically easy to grasp – it's mapping out where the company/product is today, then looking at their the short-term goals (quarterly, annual) and the long term goals (more than two years) to see what the brand value, sales, market share, profit, and customer satisfaction is going to look like. A marketer has four roles in this:
1. Helping set these objectives (internally with senior management, sales, product, and support teams)
2. Building an activity plan to get there
3. Reporting on the progress towards the goals (daily, weekly, monthly, quarterly, and annually)
4. Putting in place the right marketing capability (people, process, platforms, and partners) to support the brand's growth
Where is the Disconnect?
The problem is that most tech companies and partners simply don't understand the four basics of the business of marketing. Tech vendors only focus on the capability piece, and neglect almost all of the other areas. The reasons for disconnect are simple.
• Trying to sell their product as the answer to many problems, without understanding the context or objectives of the marketer.
• Focusing far too much on product features over (customized, specific) benefits.
• Neglecting completely the change management element of all new tech programs. This is critical because it's not just implementing the tech, but it's more important to train staff, get rid of the old tech and previous processes that this solution is replacing, get a new process in place, update everyone's KPIs, etc.
How do we fix these problems and work together?
There are no easy fixes to these problems as many of them are cultural and are now deeply ingrained in marketing behaviours. Following the suggestions below will help.
• Objectives: Please ask your client for the long-term objectives and sales targets.
• Take the time to understand your clients and what their technology plans are. Rarely is something so unique that a brand won't have it. Brands have a lot of technology and platforms and it's often the case that you're trying to dislodge and incumbent partner.
• Understand the day-in-the-life of a marketer. Really understand what they go through in the business of marketing.
• The change management process is critical. Focus on how they can implement the idea, as well as how much money it might make for the brand or agency.
• Play nice with agencies and media companies. Build a partnership built on trust and mutual benefit. There are often long-standing relationships between marketers and their agencies, with trust being built over many years.
• Sell less and talk more. Be genuine, use the brand's real data and case studies from the same industry to become more relevant in the discussion.
If marketers and tech vendors can understand their motivations and objectives, we all win.