Yes, MarTech is Marvellous But it's No Silver Bullet
By Natalie Truong, Head of B2B Marketing, Pacific, Mercer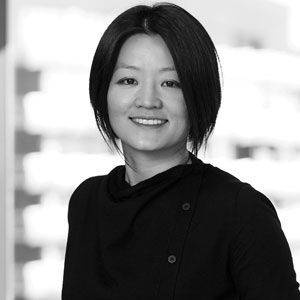 Natalie Truong, Head of B2B Marketing, Pacific, Mercer
'A fool with tools is still a fool' as legendary IBM software engineer and UML developer Grady Booch once put it.
In the marketing world, we're awash with tools intended to aid decision making and help us connect with customers and prospects in a compelling way. Most recent estimates suggest there are 4000 marketing information systems on the market; up from just 150 back in 2011. It's an extraordinary explosion of options.
I've recently been involved in the roll-out of a marketing automation initiative and here's what I've observed: Yes, the technology is impressive – but only if you're able to use it to solve a genuine business problem. If it's the other way around and you're investing a significant sum on a solution to address a need you've yet to define properly, there's a good chance the return won't warrant the effort and expense.
It sounds obvious but it isn't necessarily – not when marketing professionals are subject to a continuous parade of technology trends and solutions, all of which are touted as the game changer that will disrupt our industry once and for all.
Keeping ahead cool enough to evaluate the business case dispassionately and having the confidence to sidestep a trend if the benefits don't stack up can be a challenge for marketers who don't stay focused on their fundamental raison d'etre. For my money, it's the same as it 's always been digital disruption notwithstanding – pursue a solid marketing strategy which addresses the business problem.
Three years ago, 'programmatic' was the martech du jour. For those who missed it, the term refers to the use of software to purchase digital advertising – letting machines handle the tasks of seeking quotes, doing deals and placing orders that were formerly the arcane remit of the media buyer.
A decade earlier, the advent of social media sent our sector into a spin and prompted sweeping predictions social selling would supersede other forms of marketing. Fast forward 10 years and while Facebook, Twitter et al have extraordinary reach, television advertising still eats them for breakfast when it comes to building mass-market awareness for a brand or product.
Marketing software products are only 'solutions' when they're tightly aligned with business objectives and customised to reflect the modus operandi of the company that's investing in them
Next year Artificial Intelligence (AI) will be that one big thing everyone's racing to embrace but in 2018, marketing automation is where it's at. Companies that haven't already adopted it with gusto are wondering whether they might be in danger of missing the boat.
The proposition – using software to manage the repetitive tasks associated with running an online marketing campaign, such as sending automated emails triggered by an action, is undeniably attractive. More leads, more engagement, more customers entering the marketing funnel more quickly and cheaply than ever before…what could possibly go wrong?
Plenty in fact, for marketers who view the software as a silver bullet or anticipate it as being a 'plug and play' solution.
Marketing automation software can do more harm than good if it's implemented in a way which doesn't support a genuine customer experience.
Fail to map out a route, create compelling content, work with a developer who understands the nuances of your industry and audience and monitor the effectiveness of your strategy and, odds on, the martech won't deliver the results you hoped for.
Worse still, it can get customers or potential customers offside if they form the perception they're being spammed with inappropriate content that doesn't reflect their business requirements.
Three things are necessary to ensure the martech delivers on its promise: clear business objectives; investment in change management; and ample training, to ensure the 'sales/ marketing handshake' – our industry's term for the way leads are passed from the latter to the former – is well understood.
We rolled out marketing automation too quickly before we'd really nailed these things.
The result was a system which focused on generating leads in quantity. It's a good model if you're selling widgets but less than ideal in a business-to-business landscape where the focus is on identifying a smaller number of prospects whose likelihood of conversion is high.
A strategic rethink saw us overhaul the way we used this martech; the number of leads generated is no longer the leading KPI used to evaluate the success of the system. As a result, it's become a valuable tool which is helping maintain a much slimmer pipeline of high-quality leads.
It was a salutary lesson that martech, however sophisticated, can never be applied universally. 'Solutions', as marketing software products are dubbed so optimistically, only become so when they're tightly aligned with business objectives and customized to reflect the modus operandi of the company that's investing in them.
Sound professional judgment is the key to ensuring this occurs. As marketers, we need to resist the hype and shrug off the FOMO that trails in the wake of each shiny new trend until we're confident the products and services it throws up can be harnessed to advance our business goals.
Fail to do so and we run the risk of allowing ourselves to become little more than fools with expensive new tools.